To get that fabulous hairstyle on your wedding, you need hair that will cooperate well. Proper care and styling will make this a reality. However, there are some tips to follow so wedding hairstyle will be attuned to the season.
For an Autumn Wedding
A half up half down or loose hairstyle suits autumn weddings. Give it a refreshing look with colorful flower or bejeweled hair accessories.
Use a color fade mask to give it a richer and golden tone. Coloring must be done a week before your wedding.
For a Winter Wedding.
Whether hair is down or up will still look sleek and beautiful on a winter wedding; but avoid making it look too stiff for a neater and bolder look.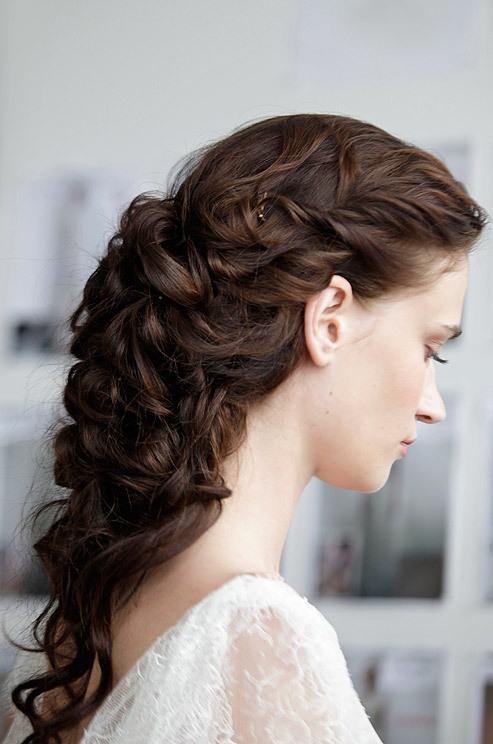 Have a few highlights for a richer look without losing its soft appeal. A "marcel" wave will make a gorgeous hairstyle. Give the roots of your hair a big lift and smooth the frizzy sections by hair raising. Use hot rollers to get that lift. Roll them forward round your face and leave them for 20 minutes. Use hand to brush through your hair and you will see those fabulous shapely marcel curls.
Choosing a wedding hairstyle appropriate to the season is essential to make it work better.