Any audacious and daring bride would welcome deviating from the traditional wedding makeup approach. Add some thrill to your makeup by adding a few adventurous touches.
Add a glittery design on your face. Decide which area on your face you want this to be placed. A good spot is the outer spot of one eye. You can use a decalcomania like a set of rhinestones and create an interesting shape such as a flower. Have it on your back if your wedding dress will permit it or on your arms.
Choose a glitter that is thinly crushed and ensure to use a self-adhesive that is safe.
Another option is to use a black liquid liner to create a cat's eye. Makeup remains the same way as it should for a bride except that you give more emphasis on your eyes. Then create a fake mole on the side of your lips or above it to match your cat's eye. Don't make it too big or too small.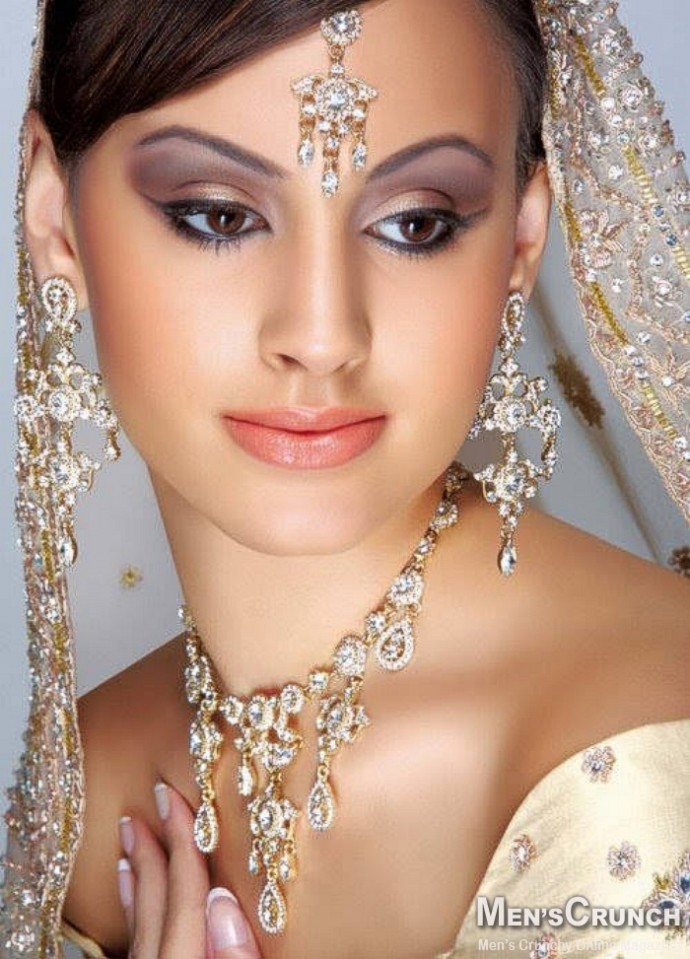 You can also get some ideas from Asian makeup particularly from the Indian and Arabic cultures. Do not overdo it, however. Soften it and make some modifications depending on what suits you best. You also need to make certain that it blends well with your wedding theme and dress.
It would be wise to hire a well-skilled wedding makeup artist to help you achieve this look beautifully, though.