Wedding planning and preparations can get its toll on the bride. What she needs is a core group that will help her with all of these "buzzles" and embark on pre-wedding pampering tips to look at her best during the wedding. Following are a few pre-wedding pampering tips to get a perfect wedding makeup.
How to Keep Skin Fresh and Healthy Looking
Implement a skin caring plan for six months. Have a monthly facial from a trustworthy salon but refrain from the facial treatment a month before the wedding. You can do your own facial if your budget is limited. Ensure, though, that you are using the right products. Your kitchen has a lot of items that you can use to clear your skin from blemishes such as cucumber, egg, milk, lemon, honey, etc.
Drink plenty of water to hydrate the skin. Avoid alcohol or carbonated drinks. Minimize your intake of coffee, too and make sure to drink water always after drinking a cup of coffee. Applying skin moisturizers is also advised.
Wear an SPF 15 sunscreen when you go out on a sunny day.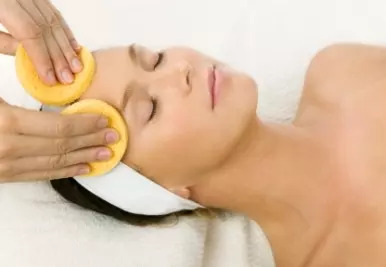 Lavish skin with moisturizers to keep it hydrated.
If you want to fake a tan on your wedding day, apply it a day before. Remember not to shave or wax before tanning your skin as the tan will be trapped in your hair follicles.
Keeping your skin healthy and fresh is essential to get a perfect wedding makeup so work on it.