Wearing bangs can flatter your choice of wedding hairstyle. Side-swept bangs are the best choice, as it fits any kind of hairdo. Achieve and maintain your side-swept bangs with the following tips.
Put a little amount of straightening cream in your palm and apply it equally through the bangs.
Style your bangs with the use of a rounded brush. It works both ways – straighten your hair and curl the ends to obtain the desired look. Choose a rounded brush that is suitable to your hair's thickness.
Get your bangs in shape by blow-drying it. Leave the bangs out by keeping the rest of your hair away with a clip. Put the brush under the bangs and pull it to the side. Set the hair dryer on a low setting. Start blow-drying to the hair roots moving on to the length of the bangs. Draw the hair out to the ends together with the brush. Repeat the procedure until the bangs are dry. Let some cool air to fasten it in shape.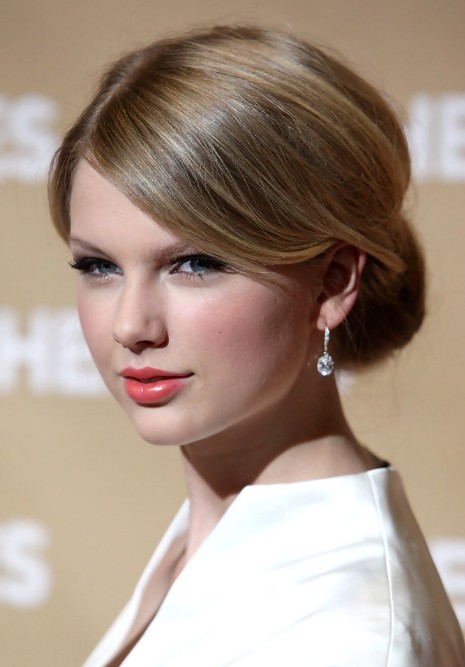 Finish it off by applying hairspray. Hold the spray at arm's length and spritz a small amount to the bangs.
Even a simple wedding hairstyle can look new and vogue with a few tricks like wearing bangs.