You may wonder what a fabric bun looks like. Well, this is actually taken from the traditional bun except that it was given a new twist. Therefore, this wedding hairstyle has romantism, timelessness, modernism and textural elements.
Following are the steps on making the fabric bun hairstyle.
Start by making a flawless high ponytail.
Get a fabric ribbon. Ensure that it is adequately long as you need to let it drop approximately 18 inches from the ponytail end. A burlap or organza ribbon would both be perfect. Get the fabric around the ponytail uniformly.
Braid the burlap ribbon in the ponytail and tie the ends with elastic. Do not worry if a little fabric hangs loosely down your hair.
Make a topknot by coiling hair ensuring that it is placed where the ribbon will be seen. Secure with bobby pins. Bind the loose ends of the fabric ribbon in whatever fashion you want it.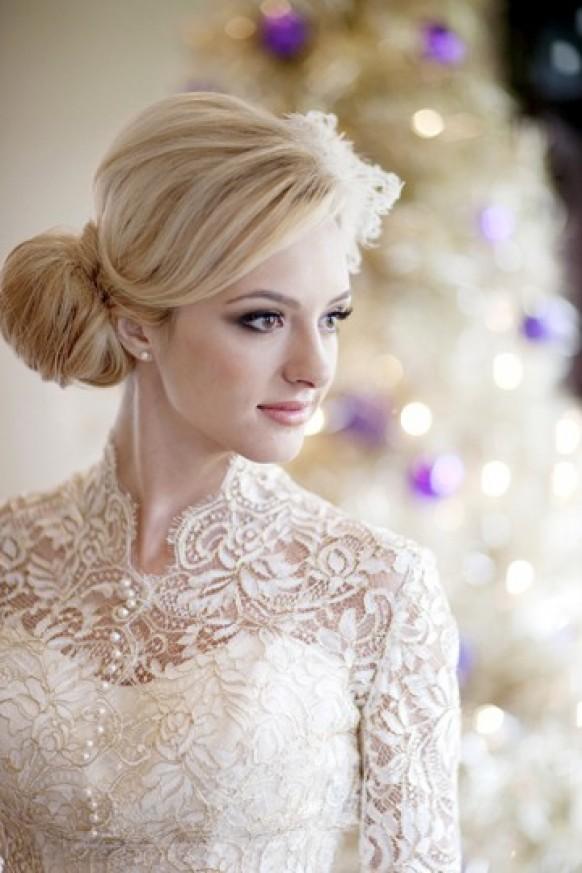 Easy, isn't it? If you are used to making a bun, then this wedding hairstyle will not require you to exert much effort not unless you do not know how to make a ribbon. If you do not trust yourself, better get a proficient wedding hairstylist to do this for you perfectly.