An easy-to-do updo, the garden wedding hairstyle suits a bride who opts for a traditional cum modern updo.
Spritz a sea-salt spray and crumple hair starting from the roots to the ends. Continue this while blow drying hair on a low setting.
Raise and hold hair until it has cooled off to keep the volume and remove any frizz.
Apply volumizing powder at the roots to get the correct amount of fullness.
Roll petite clusters of hair at the crown leaving a "tail" on each. Fasten with a bobby pin.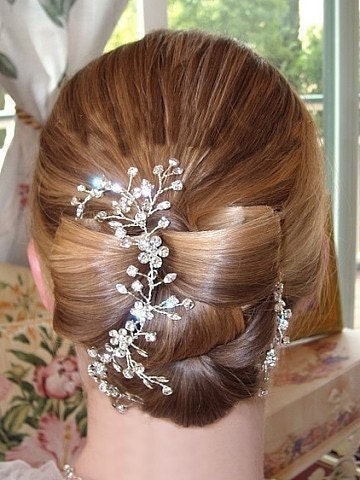 Twist bigger sections in rows crossways on the scalp. Create at least three twists for each row. Fasten with bobby pins.
Do not use any comb or brush – just your fingers to avoid making it look too styled.
Make a much bigger twists at the nape and secure with pins.
Shake your head moderately to check if all the twists are securely fastened. Use more pins if necessary.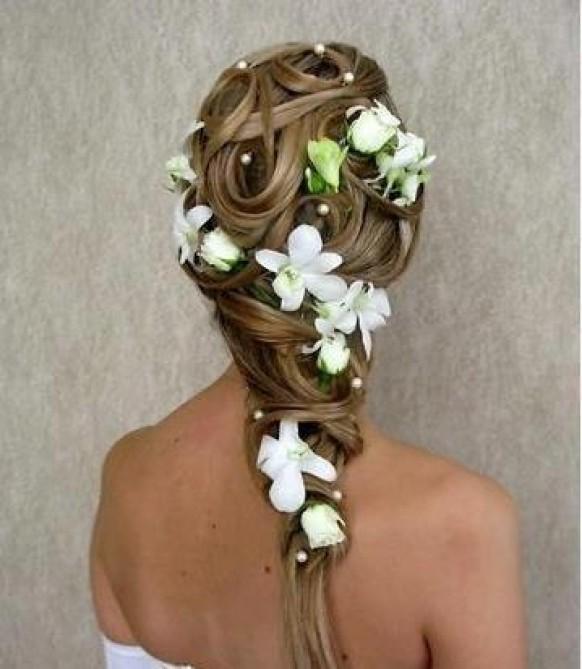 Soften your hair amid the twists with your fingers.
Put in small flowers in a perpendicular manner. Flowers must be pinned on a wire.
Use orchids, palm daisies, jasmine, spray roses or freesia as they stay longer.
This wedding hairstyle is simple yet is stunning making your look fresh all throughout the wedding.