Choosing your wedding hairstyle is equally important like when choosing your dress. This starts with your hair type. Although wedding hairstylists can turn hair into a beautiful mane, it is still practical to check the texture and type of your hair.
Taming your super-curly hair with the use of a flat iron is not a good solution. Instead, keep your curls at bay by applying a styling product that contains a humidity-fighting element. Use bobby pins to hold the curls in place.
Let your straight hair stand out even more by applying a light shine spray to boost its natural sleek look and shine. This is advised if you want to wear your hair down.
Brides with thin hair will be better off by choosing a simple hairstyle.
Apply a small amount of pomade raking your fingers all through your thick hair to add more height and texture and to eliminate fly-aways.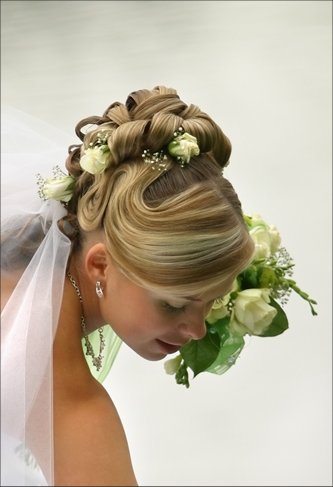 Control the greasiness of your oily hair by keeping it clean and dry all through the night. You can also apply a dash of baby powder on your hair. Pat it well until the powder does not show on your hair.
The above tips for each type of hair will help you to wear your chosen wedding hairstyle confidently.