Here are more suggestions on the proper wedding hairstyles to wear with a veil.
The classic updo is definitely a very popular hairstyle for its elegance making a bride to look like a princess. Apply mouse after washing hair. Blow dry to add volume and pull it up to make a high ponytail. Smooth all sides, bottom and top and clasp it with a hair tie. Using a small barrel curling iron, curl the ponytail sections. Wrap the curls loosely around each curl and secure with pins. Circle the loosely wrapped curls around the top, side and bottom of the ponytail. To create a princess look, put the veil on top of the updo. For a modern look, put it under the updo.
The half or partial updo creates a romantic and sweet appeal. Make sure that hair is dry when creating this hairstyle then part hair either on the side or the middle area. Divide the upper section of hair and loosely pull them backwards. Use a clip with rhinestones or a hair tie to secure them. Frame your face by allowing a few tendrils to fall. Fasten the veil in the middle or at the crown of your head.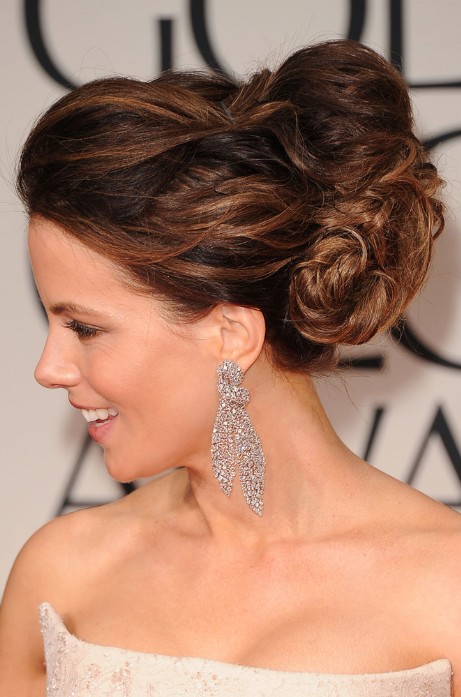 Always don a wedding hairstyle that goes well with your dress and something that you feel comfortable on wearing.