Dark under eye circles or eye bags can ruin your look on your big day. Therefore, you need to hide them by applying good eye wedding makeup.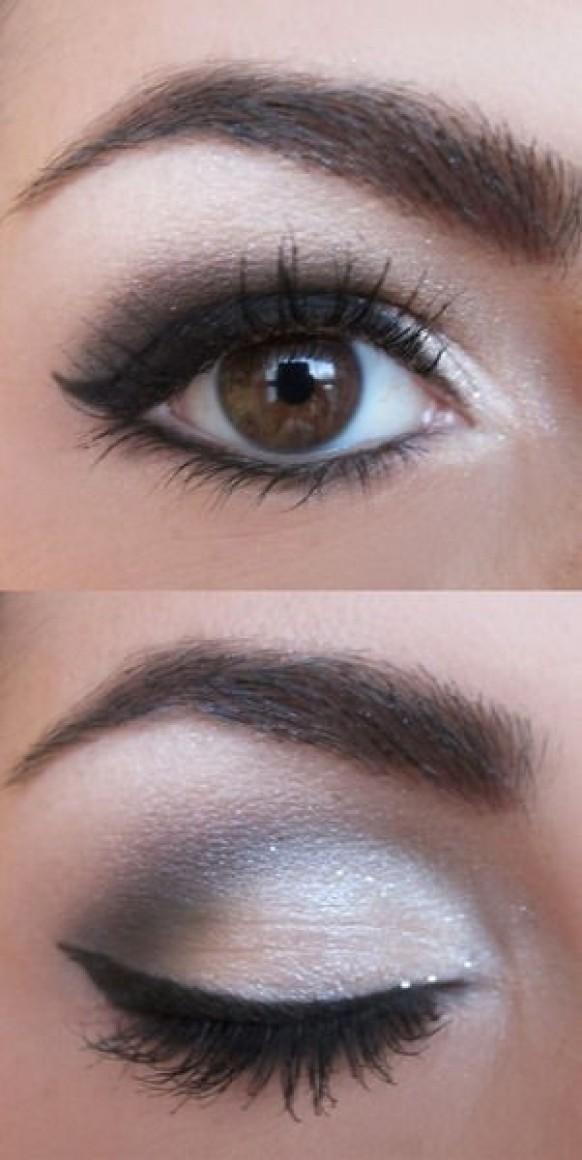 Use a concealer. A concealer will make your makeup look flawless. Available in various shades, get one that is lighter than your skin tone. Hide red spots with a green shade concealer. It is likewise good to cover more blemishes. Tan or mauve shade is perfect for those with dark skin tone. Concealers are also available in yellow and pink shades.
A cream concealer glides well with your skin. A brush or sponge can be used to apply it. Apply the concealer on those areas that you need some cover up. Put foundation over it afterwards.
Apply some translucent powder to avoid the shiny look on your face.
Drinking the correct amount of water will also lighten dark circles and so is eating the right food. Wedding preparations can give you stress and these can contribute to the development of under eye circles. Lack of sleep is another factor to having eye bags and dark circles. Therefore, avoid being stressed and see to it that you get to have a good 8 hours of sleep.
Wedding makeup will even more look better if your skin is well rested and hydrated.